Goal EnergyKeeper
The overall aim of the EnergyKeeper project is to design, develop and test a novel, scalable, sustainable and cost competitive flow battery based on organic redox active materials.
A 30kW redox flow battery with a capacity of 100 kWh will be constructed and equipped with an interoperable Battery Management System enabling plug and play integration into a Smart Grid. Communications architecture, grid control and demand side management systems will be designed and implemented in order to demonstrate the added value of using energy storage systems to provide ancillary services to the distribution grid.
The developed technologies will be integrated with real RES (Renewable Energy Sources), Electric Vehicle chargers and variable power consumption demonstrated at the ACRRES test site. Finally EnergyKeeper will develop several prosumer business models oriented to different types of communities in order to demonstrate that EnergyKeeper storage system will bring economic profit to end-users while providing stability to the electricity grid.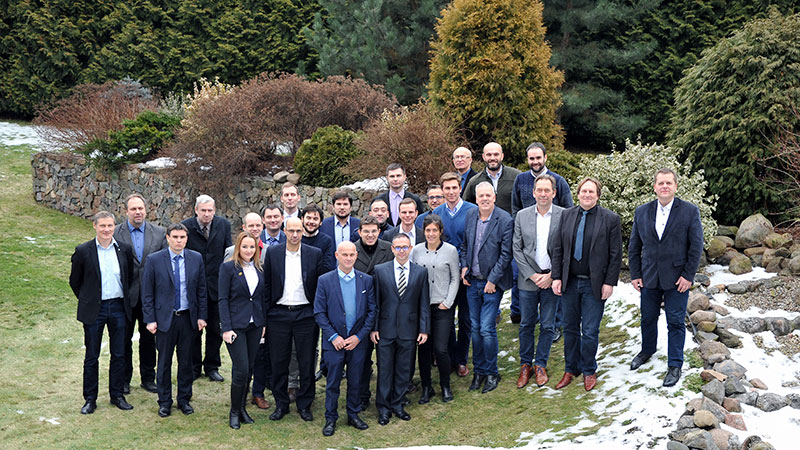 What is going on with EnergyKeeper?
Stay tuned with remarkable EnergyKeeper news and developments!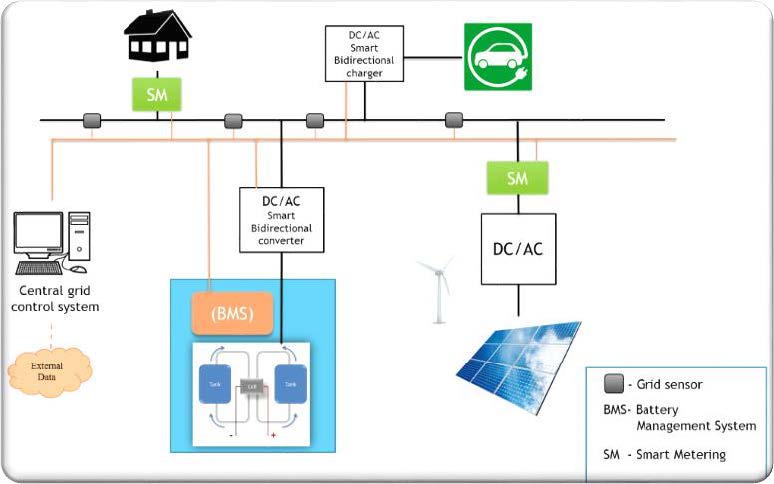 The EnergyKeeper Project will pursue an innovative interplay of key partners' technologies flexibility in order to achieve the development (TRL3), validation and demonstration (TRL7) of an efficient, low cost and environmental friendly Redox Flow Battery (RFB) based on organic redox-active materials and simple aqueous electrolyte solutions. This innovative EES system will be interoperable thanks to the development of a Battery Management System (BMS) and smart power electronics that will interact with a Central Grid Control System (CGCS) capable to (technically and economically) optimize the functioning mode of a Smart Grid. Intelligent hardware and software layers of the Smart Grid will be developed, validated, and demonstrated at Wageningen Reserach wind and solar test location at Lelystad.
The EnergyKeeper project will develop an intelligent and interoperable smart grid by allowing bidirectional flows of information and electrical power. The Central Grid Control System (CGCS) will be able to process information coming from the different systems composing the smart grid and service data (weather forecasting, realtime market data…) through a Decision Support System (DSS) in order to optimize its global technical and economic management. The CGCS will be able to plan overall energy supply and demand, control the financial burden by optimizing the battery use, control load frequency in real time and monitor all the equipment related to power supply and distribution.
The CGCS will be able to integrate and control the following elements:
Battery Management System (BMS) of the flow battery: this system will be able to detect current and voltage, evaluate the State of Charge (SOC), temperature and overall AC efficiency in order to optimize the battery operation conditions in order to protect the storage system and maximize its performance.
Smart Power Electronics: able to stabilize voltage and manage the charge or discharge of the batteries according to the electrical grid needs. They will be capable of connecting applications from generation to distribution and to end-use, helping to improve grid flexibility, reliability, and efficiency.
Smart Metering: will provide real-time information about domestic consumption and renewable generation of electricity.
Grid Sensors: provide information about the current, voltage, power and energy values, including power quality data (e.g. reactive power).
External data: These include real-time data related to demand prediction, weather forecasting and market conditions.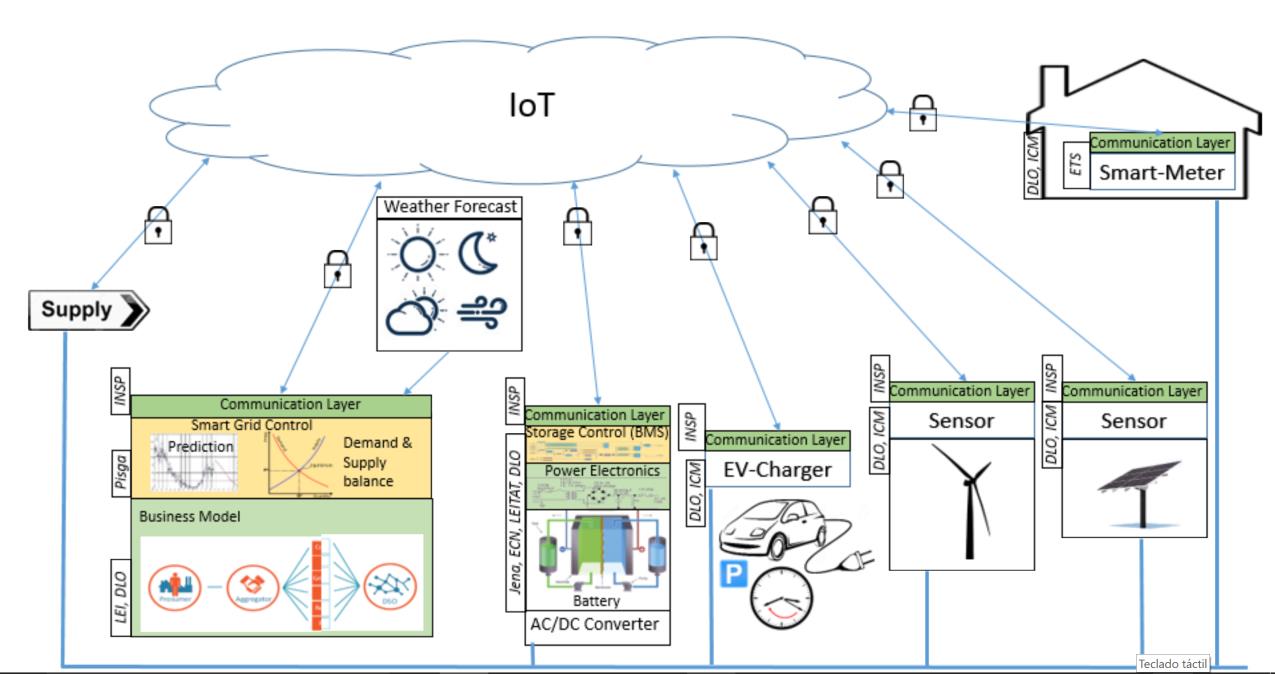 What is going on with EnergyKeeper?
Stay tuned with remarkable EnergyKeeper news and developments!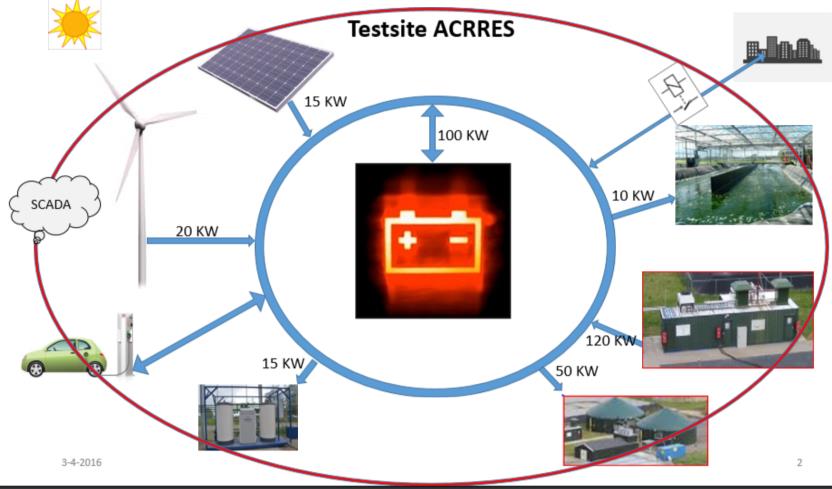 Integration and validation of the systems: Integration, testing and validation of the EnergyKeeper technologies will be done at the Wageningen research (WR)  wind and solar testing sites in Lelystad (ACRRES). The Wind Test Site Lelystad is a full service wind turbine testing facility and provides a comprehensive range of facilities for prototype testing, infrastructure, wind measurements and wind turbine testing services. With 12 positions for wind turbine prototyping and certification measurements, and a combined installation power of 30 MW, this is the largest site of its kind in Europe. The testing facilities, which are located at ACRRES near Lelystad in the Netherlands, are operated by Ecofys Wind Turbine Testing Services (WTTS). At the Solar Test Facility solar tracking systems are tested on production and economic viability. WR and ICM will take care of the integration of the EnergyKeeper with Solar, Wind and end-users (in the model of a household).