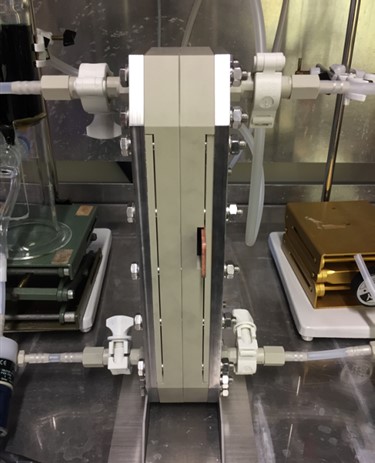 During the first EnergyKeeper project year, ECN has designed and constructed a redox flow battery test cell. Its purpose is to study the impact of battery components on performance and lifetime.
The components of this test cell are:
Electrolyte materials
Electrodes
Membranes
ECN has prepared a test procedure for addressing the initial performance and lifetime using accelerated stress testing.
In order to achieve a high diffusion coefficient and high energy density, LEITAT, with the cooperation of JenaBatteries GmbH and ECN, has started synthesis and electrochemical characterization of new electrolytes.
More information: Flavia Palombarini (LEITAT, Spain), Frans van Berkel (ECN, The Netherlands)
Comments are closed