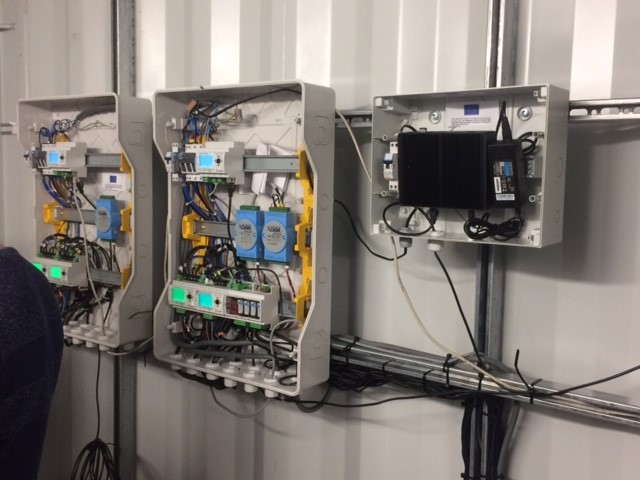 On November 6 and 7 staff members from Energy Team SpA & ICM  visited the Acrres test site facilities. Together with staff members of Wageningen Research, they have installed all the equipment necessary for testing the Energy Keeper smart grid system. Energy team provided the measurement equipment, ICM was responsible for checking the overall installation and providing advice on connectivity issues.
The installed devices belong to the NG Family, a new generation of electric network analysers developed by Energy Team SpA within the Energy Keeper project. Currently, all renewables energy supplier systems (wind turbines, photovoltaic panels and the CHP) and consumers (Greenhouse, EV charger, and co-digester) at ACRRES are monitored by NG-9, a bi-directional meter designed to measure current consumption and energy flows in real time. Imported and exported energy measures are then collected through the NG-Gateway which allows data communication to the Central Grid Control System (CGCS) to monitor the situation at all times. A measurement device has also been prepared for monitoring the energy storage, but it is currently yet to be installed.
In March 2019 the redox flow battery from Jena batteries is expected to be placed on the site. All testing facilities and procedures will be in place before March 2019.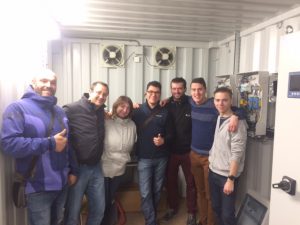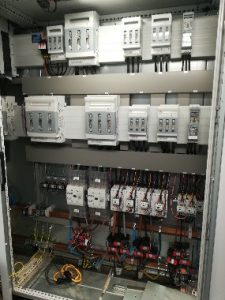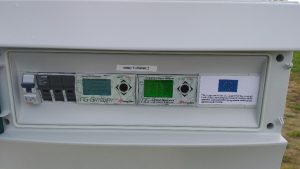 Comments are closed